*** JUST RELEASED February 2023 ***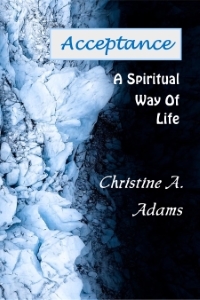 In this companion book to Gratitude: A Spiritual Way of Life, the author shows us how Acceptance and Gratitude are tightly bound. These are the spiritual tools we use to accept life as it unfolds. Focusing on what God is doing for us right now, we find strength and peace to accept all of life's challenges and changes. God's Love is infinite, and brings strength and hope. With Acceptance and Gratitude, we learn to trust in God's guidance through every moment of our lives.
*** JUST RELEASED September 2022 ***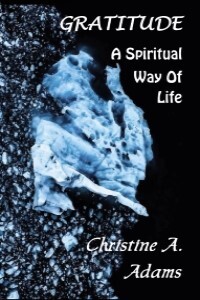 Author Christine A. Adams maintains that it's the times we're tried and tested that we most need the reviving, renewing, restorative powers of gratitude. Discover how and why to be grateful - always! As you page through this little volume, count your blessings and watch them grow!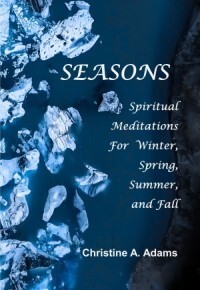 Seasons is a book of spiritual meditations adapted to the seasons. Winter is a dark, reflective time, spring is a time of transition, newness. Summer is a time of fulfilling relationship; and Fall is a time of abundance and fruition. Like nature, we go through spiritual seasons: times of grief, disconnection, fear, transition, growth, fulfillment, gratitude, acceptance and peace. In all seasons, we can reflect on the wonder of God's love, and as His children, find gratitude, acceptance, peace, and, finally, true happiness. God is the love in which we live out all our seasons of time.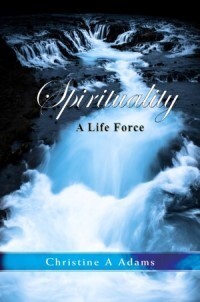 Spirituality: A Life Force details a journey from the material world of the ego to the world of the spiritual. It shows how the new awareness of oneself as a child of God can produce profound change in your life. Relationships can change from being dominated by self-interest and ego, to relationships with spiritual purpose and function. Spiritual healing happens as spiritual solutions are sought. Spirituality: A Life Force opens up the possibility of a new view of life-a new view of yourself-living not as a child of this world, but, with the life force of spirituality, living as a child of God.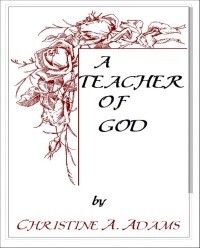 The source of the words of this book are both The Course In Miracles and The Holy Bible combined to help the reader better understand their own place in the spiritual world, and their relationship to God. Intrigued by the notion that we all are teachers, the author, an English teacher, studied these words for many years until she understood the truth and holy wisdom of the concept of A Teacher of God.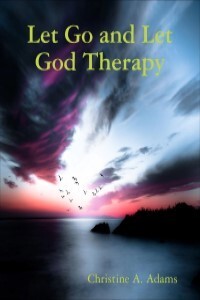 With clear and compelling guidelines, Let Go and Let God asks the reader to let go of fear of the future, fear of failure, pride, the roles of victim, martyr, or conqueror, obsessive thinking, resentments, anger, and unhealthy guilt.
How do you let go? Letting go is as simple as "I can't. He can! I think I'll let Him." Knowing that we "can't" and having the faith that God "can" is half the battle! Then, comes the act of real humility- the letting go. That surrender can be a powerful, healing spiritual act in itself!
By Christine A. Adams